In 2020, LDG posted someBIGnumbers that provide a good overview of some of our successes.
Is the amount of contracts we awarded to businesses and companies to help build our properties in six states in 2020. These contracts helped to create hundreds of jobs and opportunities in communities across the country. That means LDG and its companies are improving the lives within the community long before the first moving van shows up.
That's the number of new affordable units LDG was able to complete and make available to hard-working families across the country.  These units span across eight properties that are located in Texas, Kentucky, Georgia and Louisiana.
That's the number of construction starts we had in 2020.
With 72 properties located in seven states, LDG is focused on social and economic growth by making sure those already supporting the community have a place to live.
Working with local, state and federal agencies and officials, LDG was able to help more than 400 families who experienced a reduction or loss of income due to the on-going global pandemic secure the rental assistance needed to remain in their homes. Additionally, our property management staff has and will continue to connect our residents with other resources that can help families meet some of their basic needs.
That is the amount of funding in scholarships that LDG provided through its foundation. With this funding, students in Texas, Kentucky, Pennsylvania and several other states have the financial resources they need to pursue a post-secondary degree or certification.
That's the estimated number of people who call a LDG community….home!
LDG has made Louisville Business First's Best Places to Work list for the past two years. When you consider that this list is developed based on feedback received from our employees and the culture they are helping to build, that makes this award pretty special.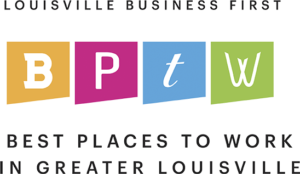 That's the average number of employees working at a site under construction. The wages paid to local residents provide tax revenue that can be used to support schools, libraries and other services provided by local governments that help to make a community home.
That's the number of deals we closed in 2020. Once complete, these developments will provide more than 3,000 units of affordable and workforce housing in communities like Nashville, Georgetown, Louisville, Houston and Baton Rouge.
During the first half of 2021, we've closed and begun construction on three new developments—two in Kentucky and one in Georgia. Combined, these developments will provide more than 680 units of affordable housing for families in these states. For the second part of the year, we anticipate closing on even more deals that will expand our footprint and provide even more units of quality housing for families across the country. So stay tuned—the best is yet to come!